Japan Foundation Cairo Office (JFC)
Mission Statement
Aside from cultural and educational events such as exhibitions, film festivals, concerts, lectures, etc. the Japan Foundation Cairo Office (JFC) has regular events such as:
1- Japanese Language Courses: Would you like to learn Japanese? It's easier than you think. The JFC offers several courses in all levels in Cairo and Alexandria.
There are also special courses such as "Kids Japanese", "Learning Japanese from Anime" and "Introductory Course to the Japanese Language and Culture".
2- The Library: Would you like to find out about Japanese culture? Do you like watching anime and reading manga? You will find all of this in our Library. As well as many books about Japan in Arabic, English and Japanese and Japanese language textbooks, there is the J-Pop Salon where anyone with an interest in Japanese culture can come to find out about contemporary Japanese culture and read Japanese manga, listen to the most famous Japanese hits, watch anime and enjoy playing Japanese games such as Igo and Shogi.
3- Ikebana: The Japanese art of flower arrangement. It is held 4 times per year. Twice for beginners and twice for the intermediate level.
4- Origami: The Japanese art of paper folding. We hold courses at Sawy Culture Wheel, and we have courses at our office as well.
5- Igo and Shogi: Japanese board games which are enjoyed by people of all ages all over the world. The Igo Club has meetings on the 1st & 3rd Sunday and the 2nd & 4th Saturday every month. Shogi lovers can join them. All level players are welcome.
You can check out our past events and wall posts for info on all our other activities.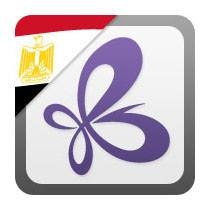 Related Past Events: