Ikhtyar "Choice " for Gender Studies and Research
Mission Statement
Please note that there is no recent update for this initiative.
Choice or in Arabic "Ikhtyar" is an open space where researchers and activists meet to exchange ideas and discuss gender as a cross-cutting topic to develop an indigenous knowledge around gender and sexuality trends and dynamics in Arabic. We seek to be the knowledge producer not just the subject of the study.
Stimulating critical thinking and creativity around the different topics related to gender studies through researches and studies, interactive activities, issuing specialized periodicals and an online library of resources in Arabic.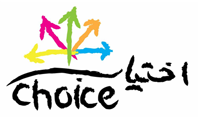 Related Past Events: