icecairo (Innovation - Collaboration - Entrepreneurship)
Type:
Areas of Focus:
Activities:
Resources:
Address:
THE GrEEK CAMPUS, Falaki Gate: 28 Falaki St., Bab El Louk, Cairo, Egypt
Tahrir Gate: 171 Tahrir St., Bab El Louk, Cairo, Egypt

Date of Establishment:
2012
Website:
http://icecairo.com/

Email:
info@icecairo.com
Phone:
(+202) 2390 3874
Public Hours:

10:00 - 18:00 (later during events)

Number of Staff:
10
Mission Statement
Please note that there is no recent update for this initiative.
ICE (Innovation - Collaboration - Entrepreneurship)
icecairo is a grassroots green-tech innovation hub. It is a network, both physical and virtual, that can be leveraged to focus the brilliance of the Egyptian community of innovators, academia, technical experts, private sector and civil society on to the environmental challenges that Egyptians face. By convening workshops and labs around these specific challenges, the icecairo community is able to identify possible solutions and through the use of the fablab's rapid prototyping machinery and the icecommunity, create and evolve these solutions as real world green products. By looking at what has worked elsewhere, adapting it to the Egyptian context and prototyping it, icecairo is able to pioneer solutions that become businesses.
Through this shared infrastructure icecairo aims to bring together a diverse community of action-oriented thinkers, doers and leaders in a dynamic, intelligent ecosystem, driving collaborative solutions for economic development.

We are presently building the space, join us to ensure that it can meet your needs.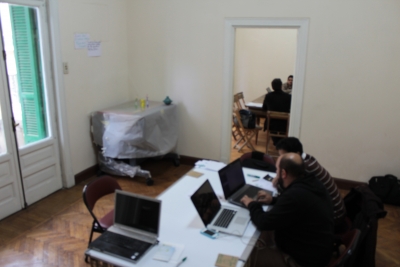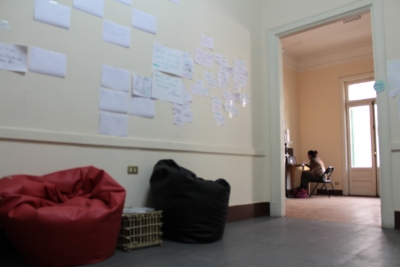 Related Past Events: