Mission Statement
Please note that there is no recent update for this initiative.
Who are we?
Hand Over is an award winning social enterprise; we utilize sustainable techniques of construction
for the sake of community development. Our main focus is on providing resilient, affordable and
sustainable housing solutions and community buildings for unprivileged communities, by
empowering local community members, students and graduates.
The main issues we are addressing are:
Lack of resilient & humane housing units for low-income families
Lack of proper sustainable education & hands-on experience for engineering students
Lack of a real sustainable community development approach
Lack of adequate environmental design solutions for our climate conditions
Our vision is to create a flexible, replicable model that could be applied in upgrading and
rehabilitation of informal settlements and unprivileged communities.
We operate through a collaborative model. We understand that if we want to achieve a real and
sustainable community development approach, we need to collaborate with several segments,
entities to reach this vision. Through our work, we collaborate with social enterprises, local NGOs,
universities, local community members and local municipalities.
As mentioned earlier, our interventions mostly take place in unprivileged communities, informal
settlements and neglected districts.
Services we offer
Community development projects:
• Sustainable and affordable housing solutions for low-income families
• Community centers and open spaces for unprivileged communities
Educational services:
• LEED
• WELL
• Living Building Challenge
• Environmental design
• Sustainable construction techniques
Consultancy:
• Earth construction & sustainable construction techniques
• LEED assessment and certification procedures
• Environmental design
• Sustainability practices
• Energy modeling
• Energy assessment and energy audits

What is very special about us?
Our value proposition is:
• The educational aspect that we include in all our project
• Community development approach rather than charity approach
• Environmental stewardship, we use sustainable building techniques in all our community
development projects and we revive old sustainable buildings techniques such as earth
construction, plus offering the same service for for-profit projects
• Hands-on experience for students, instead of just offering theoretical knowledge
• Community empowerment for local residents by teaching them the building techniques we
are using and by building community centers that provide them with the needed knowledge
and skills for their development
• Human Centered Design approach and community inclusion throughout all the stages of
the project
• Encouraging collaboration & exchanging knowledge, we understand that the field of
community development is very wide and it is not only concerned with housing solutions
or infrastructure, that's why we collaborate with other entities to reach a real community
development approach. We also publish our resources and documentation to be available as
an open source for any other initiatives.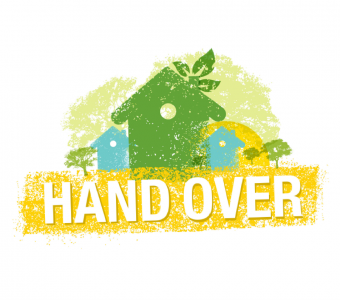 Related Past Events: