Mission Statement

Cooperate with artists and organizations to highlight the importance of culture as being the main pillar of the Egyptian society.

El Sawy Culturewheel is a cultural center located in Zamalek island, Cairo, to offer a platform for diverse talents and speakers to expose their work.

General Information
El Sawy Culturewheel is a cultural center laying on a 5,000 m2 area right under the 15th of May bridge on Zamalek island.

The main venue in Zamalek has five stages situated in the River Hall, the Wisdom Hall, the Word Hall, the Sakia Garden and the Bostan El Nil. The halls are equipped with cinema screens and all kinds of audiovisual aids. Three more halls are available to accommodate workshops and seminars.
The Beginning: In 2003 El Sawy Culturewheel was founded by Engineer Mohamed El Sawy, son of Abdel Monem El Sawy. In its seven years of existence it became a hub and hangout for young Egyptians, foreign residents and visitors, who include our center in their sight-seeing tours. The center's name was chosen in honor to Abdel Monem El Sawy.

The name 'El Sakia' or 'The Waterwheel' derives from his five-part novel series with the same name. Since our center is concerned with culture, the word 'water' was replaced by 'culture'.

Values: It values human beings without any kind of classification; all visitors are treated equally, regardless of their social, official and economic status. Likewise artists of the same field are dealt with by the same measures and conditions.

Our activities:
Art Exhibitions: El Sawy Culturewheel is proud to host exhibitions of well-known artists, as well as being a platform for yet unknown students and beginners.
Seminars initiate dialogue in different subjects on all interests. The seminars encourage thinking and freedom of thought.

Awareness Campaigns: Every year El Sawy Culturewheel focuses on one main theme. 2011 was chosen to be the 'Year of Light'. Please check our History of Awareness Campaigns for more information on previous years.

Workshops: Next to concerts, art exhibitions, theater plays and seminars El Sawy Culturewheel also offers a number of workshops teaching the principles of art in all its disciplines on all levels from basic to advanced.

Magazine: After only four years of existence, in 2007 El Sawy Culturewheel launched its bi-monthly magazine El Sakia el Warakeya – a cultural magazine, written in Arabic. El Sakia el Warakeya magazine, which counts more on young readers, provides information about all fields of culture, arts and news of El Sawy Culturewheel as well as other cultural centers.

Radio: In 2009, El Sawy Culturewheel started its own online radio station "Sound of Sakia". Its mission is to enrich the cultural scene in Egypt by expanding the reach of El Sawy Culturewheel's floor for local artists, workshops and speakers through high quality cultural online programs to be accessible to a broader audience in Egypt and worldwide.

Library: The Zamalek venue includes a library, which possesses a wide range of books for children and adults in Arabic, English and French. Everyone may enter, pick and read a book. Culturewheel members can borrow the books and read them at home.

Children: Children are the top priority. Therefore the program Let me Think – LMT was initiated. LMT is a workshop designed to teach children to think, imagine and develop solutions and ideas for specific virtual situations and problems. The aim of LMT is to show children how thinking could be a fun activity, by inciting them to do it informally through mind exercise and games.

Partners: El Sawy Culturewheel involves its friends and volunteers in various projects and missions starting from simple tasks such as controlling gates to advanced missions of holding workshops and seminars.

More: El Sawy Culturewheel is the creator of The White Circle as a symbol for a smoke free environment, which is now used by the WHO in 22 countries. According to this principle smoking is not allowed in any section of the Culturewheel, including the garden.

General Information:
Wireless Internet is available.
Tipping is not allowed.

Parking Space is limited. For this reason we call upon Zamalek residents to come on foot. Take a healthy walk and avoid the parking problem!
For drivers, we advise you to come 45 minutes prior to any evening event to search for parking space, at Aboul Feda St. (Corniche) and the small streets around us.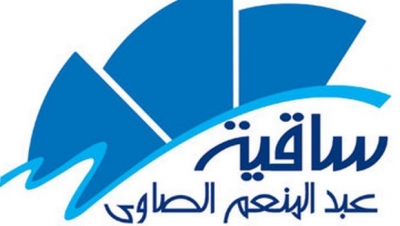 Related Past Events: