Al Darb Al Ahmar Arts School
Mission Statement
Please note that this initiative has closed.
Culture Resource in cooperation with Agha Khan Trust for Culture launched the Darb Al Ahmar Arts School for educating children and youth in Cairo's Darb Al Ahmar district in artistic disciplines (circus arts, brass and percussion) in January 2010.The school targets the children of Darb Al Ahmar from both sexes between 6 to 18, and aims to make possible future employment opportunities as performing artists. The new employment prospects created for children and youth in this district through their training in the fields of art and creativity will provide them with a means for securing financial independence and avoiding negative lifestyle choices, and exploitation.

The school was officially launched in March 2011 and includes 100 students in these three sections: percussion, brass and circus arts.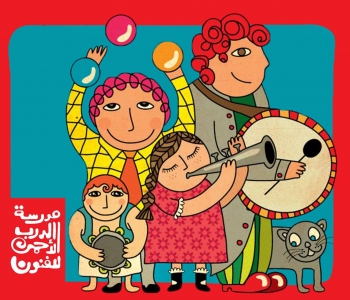 Related Past Events: