AFCA for Arts and Culture
Mission Statement
AFCA is an Independent Organization under the name "AFCA for Arts and culture." Its mission is to work with children and teens in English and Arabic as well as the French language; always maintaining the same concept of "Education through Art". AFCA presents cultural and artistic workshops, events and festivals by using creative artistic tools for the development and progress of personal skills.
According to the AFCA strategic plan for the next 5 years, one of the significant mission is to increase the role of youth in society and provide them freedom of speech and expression to participate in a vital way through a number of different art and cultural projects while simultaneously exploring their talents and natural artistry.
AFCA Mission:
Education Through Art:
Taking learning to a different dimension through art helps many people to learn easily and quickly. Similarly, they are able to overcome many problems relating to loss of focus, low self-esteem, confidence, and team building. AFCA uses education through art techniques that will work with almost anyone at any age and seeks to improve languages, accents, soft skills, phonetics, mathematics, science, geography, chemistry, biology, self-confidence, and raising self-esteem
Goals of Education Through the Arts Program:
• To promote the academic, social, and emotional growth of students
• To successfully engage all children in learning through participatory hands-on activities
• To improve the academic achievement of all students
• To provide teachers with a diverse array of instructional tools
• To develop a strong sense of purpose and direction in every student
• To promote creativity, problem solving, and teamwork.
• To provide opportunities for self-expression and self-discovery
• To create an artistic context with which to explore cultural, ethical, and social issues.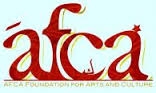 Related Past Events: